Product description
Product reviews
Our Rechargeable LED Dog Collars will let you take your dog for a walk at night when it's foggy or even early in the morning. These clever collars light up to keep your dog safe when you're out on a walk with little visibility.
This collar means you can spot your dog up to 500 meters away. The collars are lightweight, tough, adjustable, and ready for any terrain. There's no excuse now, any time is walkies time for your furry friend.
Whether you're playing a game of fetch or taking your nightly walk, you shouldn't need to worry about losing Fido in the backyard or drivers failing to see your dog at night. This is where lighted dog collars come in.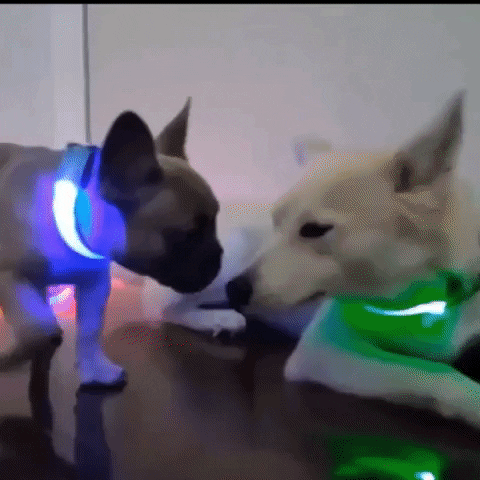 Super bright for night walking, the lightweight collar makes your dog highly visible and keeps glowing in the dark. No more worries about dog safety.