Ergonomic Desktop Upright Mouse
Translation missing: en.products.product.price.regular_price
$32.00
Translation missing: en.products.product.price.sale_price
$32.00
Translation missing: en.products.product.price.regular_price
$43.00
Product description
Product reviews
To understand the logic behind the aggressive sloping found on any vertical mouse, try resting your arm and hand on your desk now. When you do that, the chances are, your hand is rested at a 60 – 80 degree angle relative to the surface of your desk, instead of facing flat down.
Here are the main benefits of using a vertical mouse:
Keeps the forearm and wrist at a neutral rest position, which minimizes muscle use and arm pain from sustained pronation.
Avoids forearm and wrist pronation (rotating of the wrist counterclockwise) that compresses the median nerve and can lead to carpal tunnel syndrome.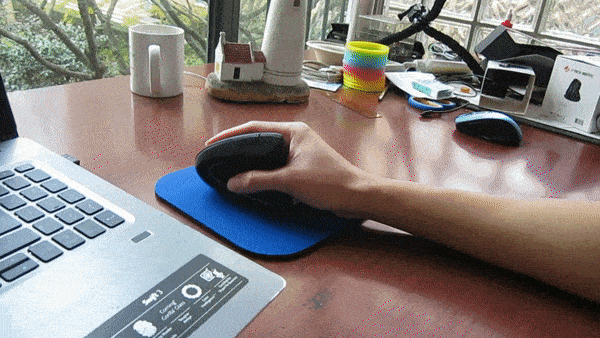 1.- Keeps the bulk of the underside of your wrist off the desk, further reducing pressure in that area.
2.- Handshake position lets you operate the mouse with your forearm instead of wrist if you choose. Great for people with existing carpal tunnel syndrome or wrist strains.